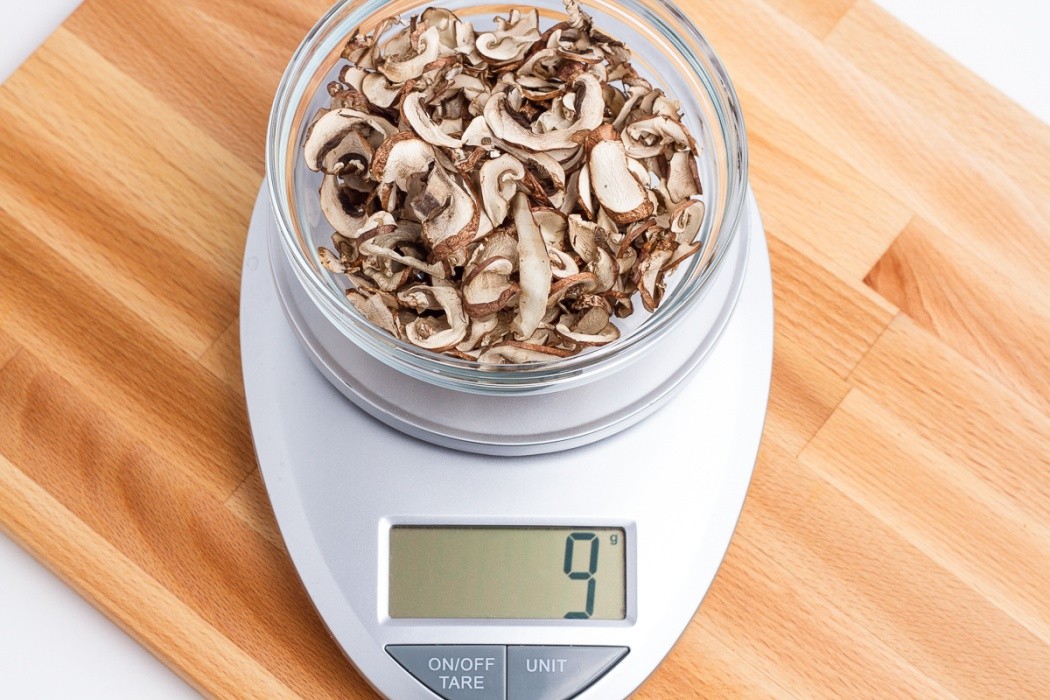 Notes / Directions
Do NOT cook or blanch your mushrooms before dehydrating. Dehydrate them raw or it won't rehydrate properly.

Dry times will vary significantly depending on how thick or thin you slice your mushrooms.
If you want to make mushroom powder, dehydrate them until they are crispy. This may take up to 12 hours depending on thickness.
They can be powdered in a food processor, blender, or mortar and pestle.
Mushrooms are done once they no longer feel soft and spongy.