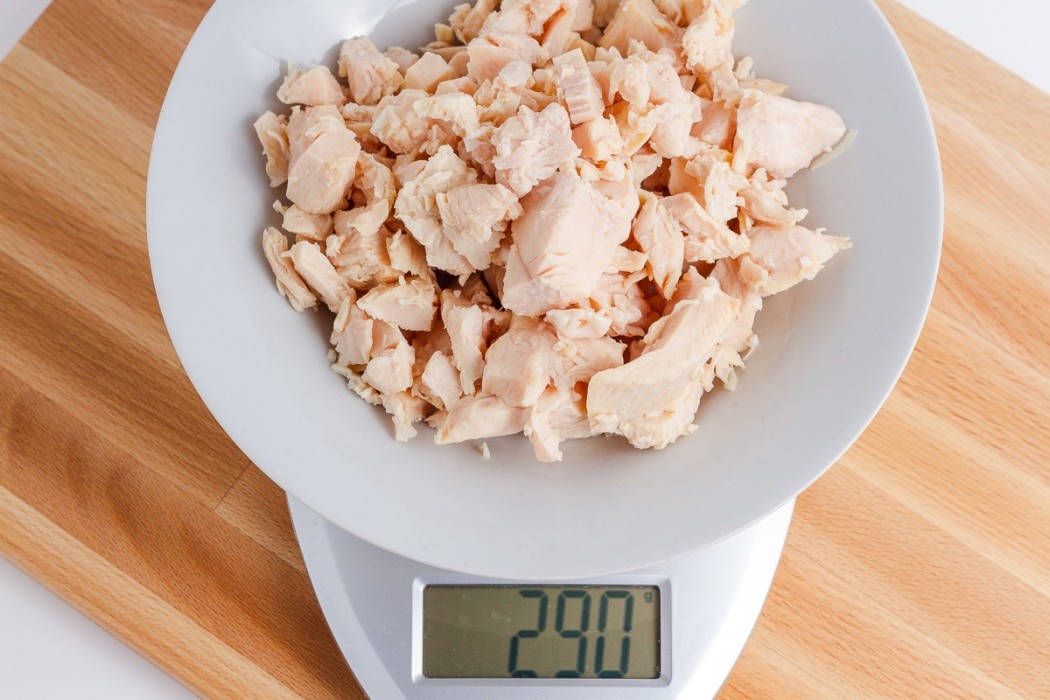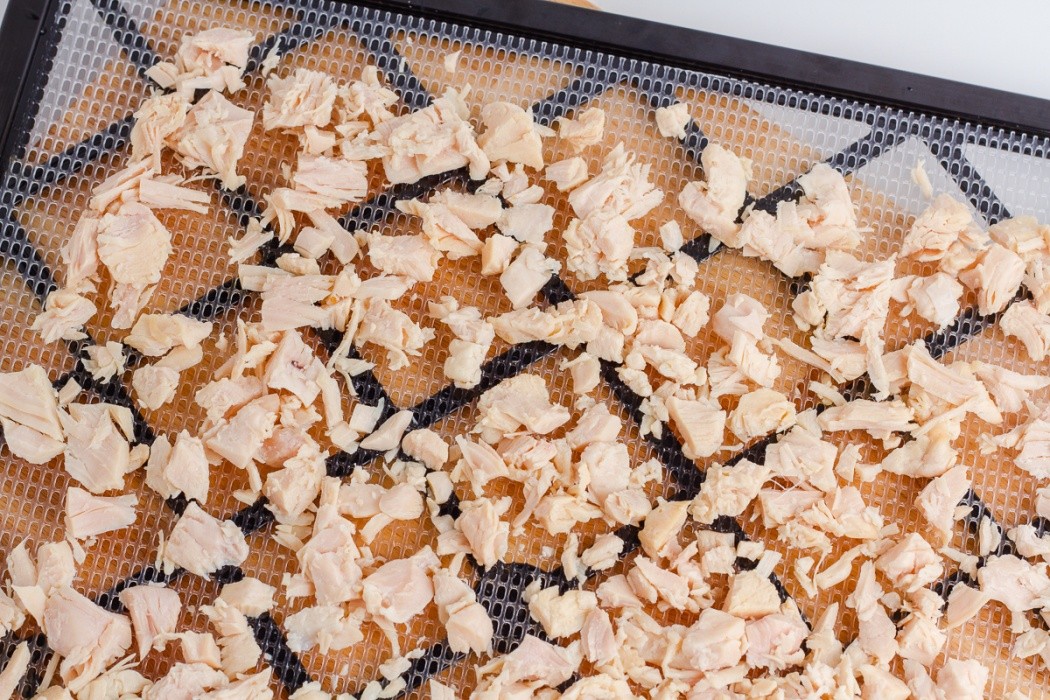 Notes / Directions
Canned chicken is cooked under pressure and rehydrates better than typical cooked chicken.
Use only canned chicken breast packed in water, they're usually advertised as 'fat-free' and have a 2% fat content.

Even the 2% fat of canned chicken is quite greasy, rinsing under hot water before dehydrating will remove even more oils.
Be sure to break larger pieces of meat into smaller sizes; this can be done my just pressing on it since the chicken is so tender.
After dehydrating, look for pieces that are shiny or obviously greasy and discard them to increase storage life.
If you choose to cook your own chicken, be sure to cook it in a pressure cooker and use only breast meat.